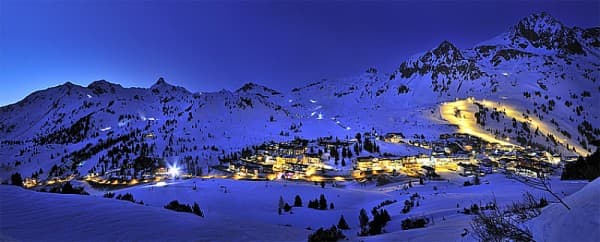 Enjoy an evening's slide on floodlit pistes, test your balance and skill and perhaps stop for some Apres Ski fun with your friends and family afterwards.

Night skiing is free providing you have a valid ski pass, and can be enjoyed on varying weekday-evenings from 7pm in the regions of Katschberg-Aineck, Grosseck-Speiereck and Obertauern.

At Mauterndorf in the Grosseck-Speireck area, in addition to night skiing you can enjoy the poplar sport of Air boarding. Also known as snow body boards, Airboards are inflated raftlike sleds with underside grooves and side handles that allow you to turn using forearm pressure and by shifting body weight. It is completely free to take part but a small security deposit is required to use the Airboards. Helmets are required, goggles are advisable!