Adventure Parks and Outdoor Activites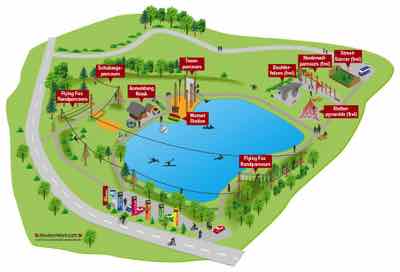 Outdoorparc Lungau
Click to view
An excellent activity park for all ages, the Outdoorparc Lungau features a wide range of interesting sporting activities including a climbing wall and a climbing pyramid, a tree top adventure park, the flying fox zip line and parkour course, bouldering, street soccer, zorb balls and a variety of water sports including kayaks and boating.

Open daily from July to September
LungauCard Partner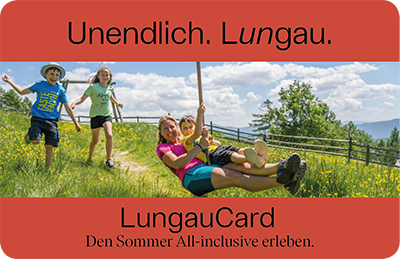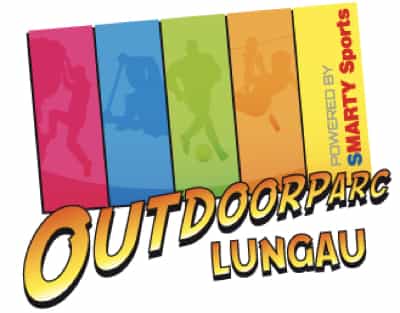 Smartyland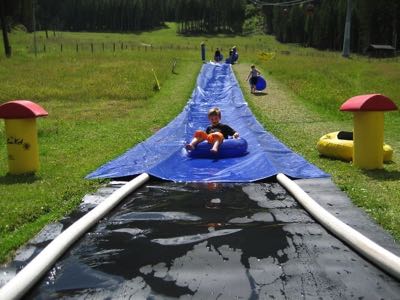 Brought to you by Smarty Sports, Smartyland can be found at the foot of the Grosseckbahn in Mauterndorf. The family park offers numerous instructed and also open activities including a children's climbing wall, bouncy castle, water slides, go-karts, swings, quad biking, trampolines and bungee trampolines, huge slides and a high wire adventure suitable for kids.

Open daily in the summer
LungauCard Partner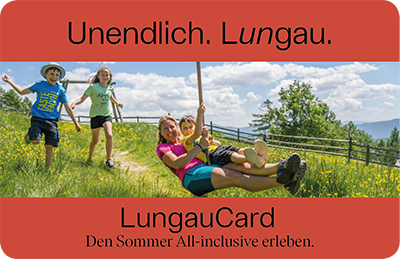 Katschberg Adventure Park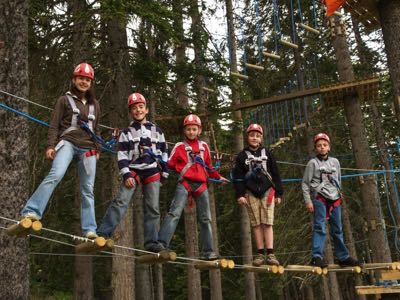 The Katschberg Tree Top adventure park can be found in the centre of Katschberg and is the largest course of it's kind in Carinthea. Navigate the woodland branches traveling carefully from platform to platform using different co-ordination skills and a good helping of courage. Finish the challenge with a thrilling zip line ride on the Flying Fox. The course is made up of over 200 varied stations, 20 of which are rated blue and suitable for children aged 3 years and up. A harness and safety ropes keep you firmly secured at all times.

Open from May to October
JUFA Sports and Adventure Playground

Less than 5 minutes walk from Haus Bellevue, the JUFA provide a free sports arena with adventure playground. At the site you can find a beach volleyball and a basket ball court, football pitch, climbing playground with slides and zip line and trampolines. Registration is not required and the facilities are available to everyone.
Open all year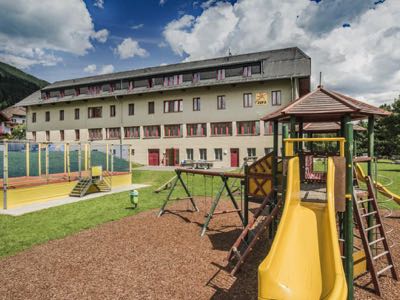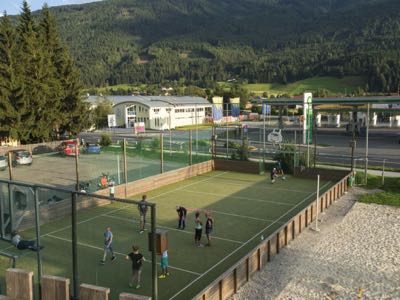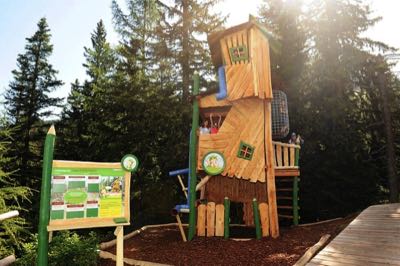 Katschhausen
A modern and family friendly playground in Katschberg, the Katschhausen offers a nature and adventure world for visitors big and small. Attractions include high-quality play stations with slides and see-saws, colouring workshops, bridges, a water world, a petting zoo and a picnic area.

Open during the summer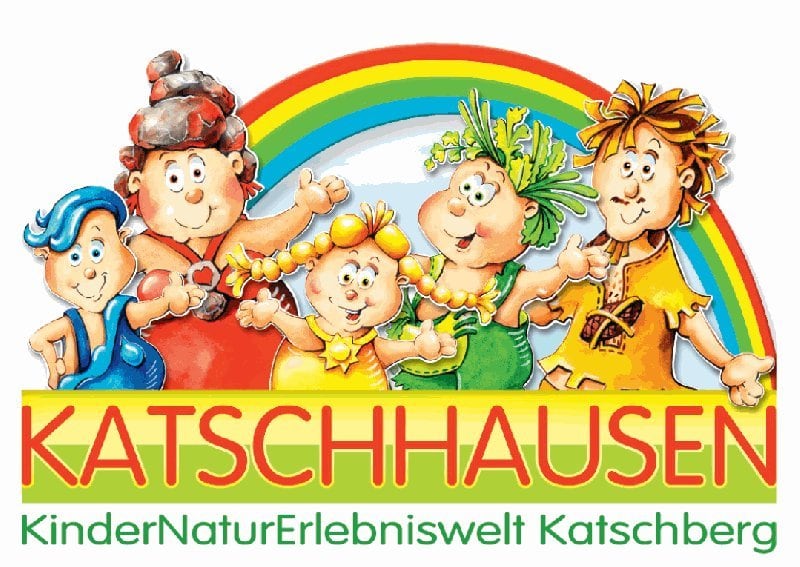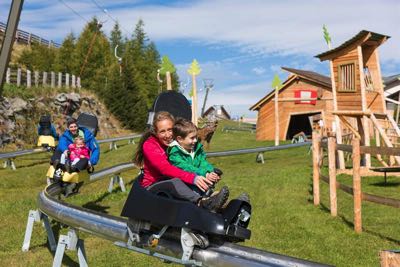 Katschi's Goldrun
A summer toboggan run, Katchi's Goldrun is open from June to September and promises a thrilling ride. The theme is gold mining and the ride travels through houses and down forest paths, into mining tunnels and through to a gold-panning site.


Beach Volleyball Courts
Beach Volleyball is a very popular pastime in the Lungau. The closest court can be found at the JUFA sports area just a few minutes away. Further locations include the recreational pond at Unternberg, the sports grounds in St Margarethen and St Andrä, Tamsweg sports center and the BadeInsel.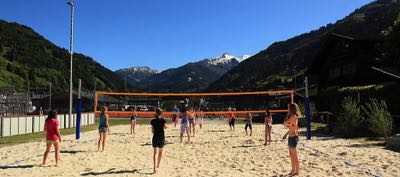 Contact information can be found on the Lungau Homepage: www.lungau.at

Look in the site menu for "Funsport"

Murinsel
The Murinsel has been built into the river Mur for the sole purpose of relaxation and leisure. Very easy to reach and just a short distance away the area is equipped ith benches and picnic tables, scultpures and play-areas. The crystal clear and shallow waters of the Mur in this location invite you to paddle and play and a lovely stretch of tarmac path provides the perfect place for jogging and skating. The area is a sun-trap and perfect for a day's sunbathing.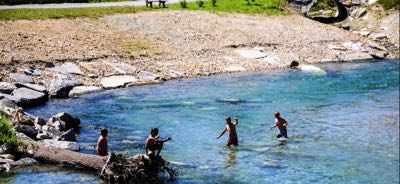 Forest Ropes Climbing Course at Burg Finstergrün
A tree-top adventure course has been built into to forest around Burg Finstergrün in Ramingstein. Pre-registration is essential.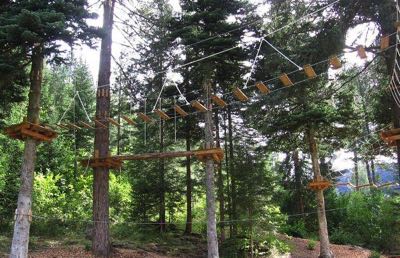 Open in the summer
LungauCard Partner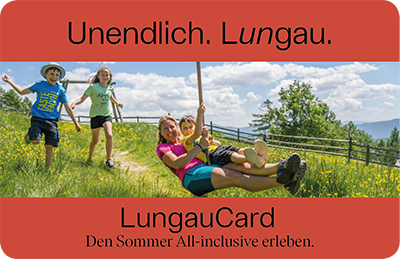 Canyoning and Rafting
The clear waters of the river Mur, coming from heights of over 2000m, provides the perfect playground for rafting, kayaking, canoeing and canyoning.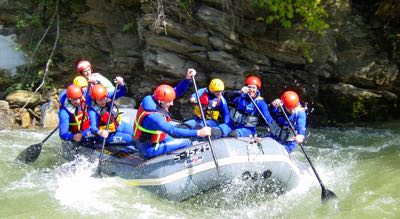 For instructions, courses and group activities locally, contact Alpinschule Firn Sepp.
---
Climbing
The mountainous landscape of the Lungau is ideal for climbing and mountaineering. You do not have to be an expert to try it out with a range of activities and courses for all levels of experience.


There are a number of climbing walls in the region, the closest and largest can be found at the Hapimag holiday resort just a few minutes away.

Alpinschule Firn Sepp have state-certified mountain guides in their employ and offer taster climbing courses, instructed mountain climbing and touring and group activities.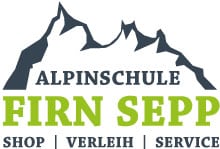 LungauCard Partner