Activities, Sights and Attractions
The pages of this website have been compiled to provide you with a useful and detailed holiday resource. Below is an overview of activites and attractions to engage your interest. Please browse the menu for more detailed information.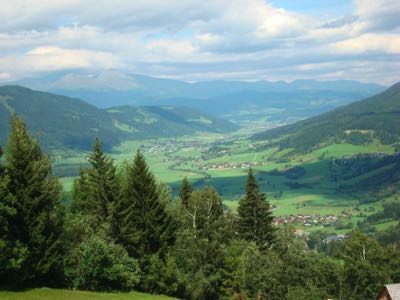 The idyllic setting and mountainous landscape of the Lungau valley provides the perfect place for outdoor adventure, with year-round sporting activities to suit every active person and many more attractions to satisfy those wanting to enjoy a more recreational vacation.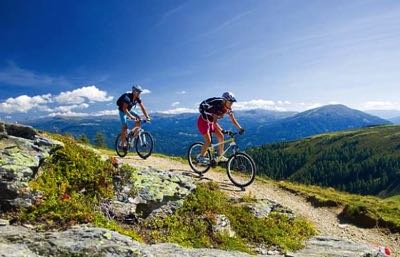 Between April and October enthustiasts can enjoy a varied network of mountain bike routes, cycle paths and E-Bike tours with gradients ranging from family-friendly to much more challenging trails. The Lungau Electrodrive has made even the steeper paths more accessible and with a grid of charging stations throughout the valley, touring with an E-Bike has never been easier.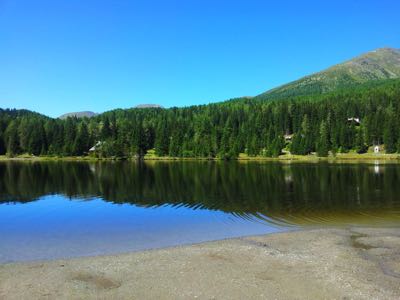 The Lungau is a very popular destination for walkers with hundreds of kilometers of well-signed walks, over 60 beautiful mountain lakes to visit, also guided tours and themed outings, not forgetting the magic of winter walks through the snow capped forests and along alpine trails. Naturally routes vary in difficulty from a leisurely stroll to a more adventurous outing. The Lungau Homepage provides an excellent overview of all the main walking routes, describing altitude, gradient, length and a suggestion of difficulty.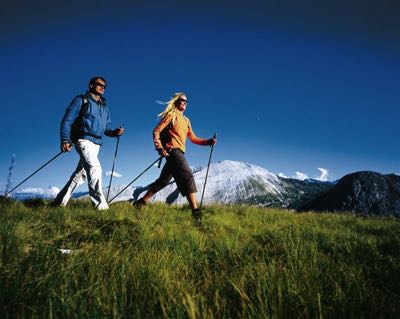 Nordic Walking is a major year-round attraction in the valley with 10 select NATURE FITNESS PARK® routes, precisely measured and marked, and also the largest certified Network of Nordic walking paths only a short distance away in Mariapfarr. Partner businesses throughout the region offer certified training and expert consultation. Nordic walking poles can be rented from area sports shops.
To relax and unwind there are a number of options. The Samsunn Wellness Centre can be found less than 10km away and offers beauty treatments, massage, alternative therapies and a veritable land of Saunas.

At St Michael's heated outdoor pool you can look forward to reclining in the hot summer sunshine, playing mini golf or table tennis and enjoying the peacefull and idyllic surroundings. For swimming in winter, BadeInsel is the place to go with several swimming pools to choose from including a heated outdoor pool, a selection of saunas, wellness areas and water slides for the kids.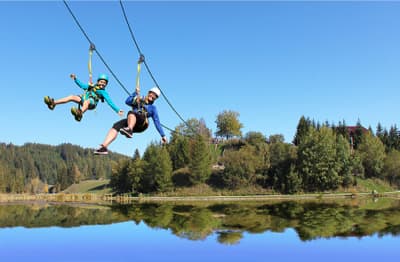 Energetic kids of young and old can enjoy organised pony treks or horse riding, quad biking, water-tubing, trampolines, fun parks and activity centres, tree top adventure parks, wild life attractions, tennis, climbing, rafting and canoeing, paragliding and so much more...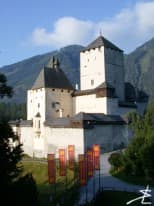 St Michael town and the Lungau valley are rich in history and culture, offering many sights and attractions to those who are interested. Locally you can enjoy historic locations such as Castle Moosham and St Leonard Pilgrimage Church. Haus Bellevue is ideally located for day trips to places such as the Ice Caves in Werfen, the famous Hohenwerfen Castle, Hellbrun Zoo, the Sound of Music tour and of course Salzburg city.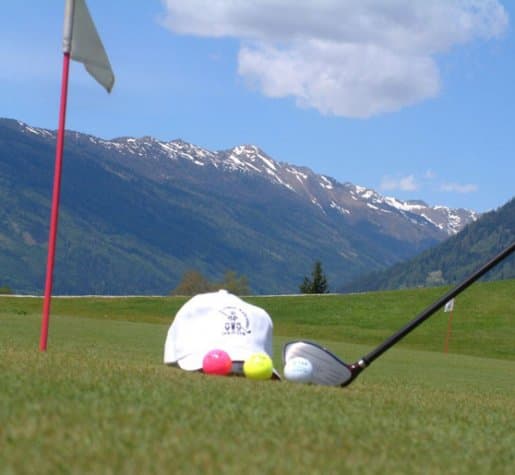 The Lungau Golf club can be found in an idyllic location just a few kilometers away. The 18 hole course with driving range is embedded in the heart of the valley, set along the clear waters of the river Mur and offers something for everyone from the serious golf player to beginners, also family lessons and children-specific tuition. The site boasts a very recommendable restaurant with a varied menu offering everything from ice cream and coffee to hearty local dishes and a glass of wine or two. The location is not only perfect for golfers but an ideal rest stop for those walking or riding along the Murradweg.
When the winter snows arrive the Lungau becomes a winter wonderland. The beautiful snow covered valley supports a range of winter sporting activities and is home to 4 different ski areas totalling around 300km piste with lots of off-piste options. Depending upon the snow conditions and time of year, cross country ski enthusiasts can enjoy over 200km of prepared cross country ski tracks and skating routes. Ski touring is very popular whether a sole adventure or a guided tour. Further sporting activites include ice skating, tabogganing, snow shoe tours and winter drive-training.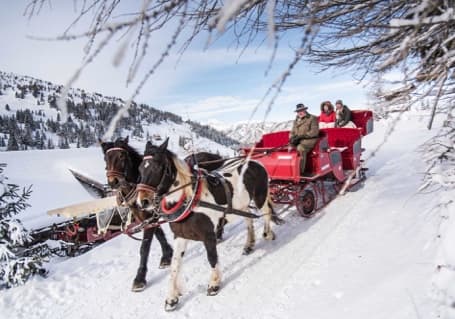 You do not need to be aggressively active to enjoy the winter landscape. Instead enjoy one of the many relaxing activities such as horse drawn sleigh rides, curling, a trip to the Wellness Centre in Mariapfarr, sight seeing or a leisurely stroll breathing in the fresh mountain air and enjoying the odd respite in one of the many alpine huts or local cafes.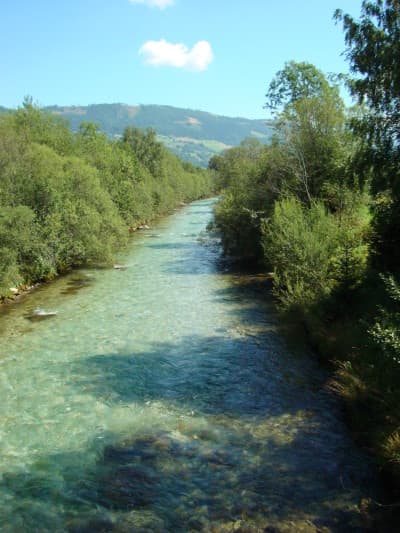 The seasons in the Lungau are all very different and support many traditions and celebrations. The high seasons of Summer and Winter are popular for good reasons but the shoulder seasons are not to be overlooked. Spring is fantastic as the hills and fields reclaim their former greenery, the meadows bloom with flowers but the mountain peaks stay white and the air is still fresh. More often than not the days are pleasantly warm and sunny and the towns are quiet and peaceful. This time of year is marked by the raising of the May Tree, up which competitors climb in a bid to get the highest mark on the tree whilst onlookers celebrate and cheer with mugs of beer.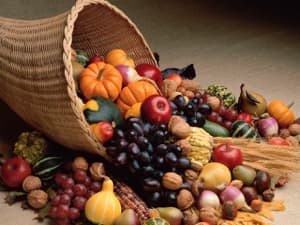 Autumn in Austria is perhaps one of the nicests seasons to enjoy, when the local harvests bring fabulous fresh produce to every restaurant, shop and dinner table. The weather is usually very agreeable with fresh sunny days, perfect for long strolls in the countryside. The Autumn months also bring many local and country-wide celebrations including the famous Samsonman where 12 huge Samson figures dance and parade through the Lungau towns and villages. Both Autumn and Spring are low seasons in terms of holidays which means everything is less expensive and the towns, shops and attractions are free from crowds.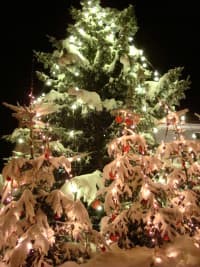 Finally there is Christmas and New Year. Christmas celebrations begin during the first weekend of advent when many houses and the local towns festoon their outdoors with lights and decoration. Numerous activities are set to inspire festive cheer and a true Christmas feeling including weekly Advent markets selling hand made goods, local food and drink, a candle lit Advent trail high up in the Katschberg mountains with story telling, crafts, tea stops and more, musical events and seasonal town markets, and the fearsome but entertaining Krampus run through the streets of most towns and villages.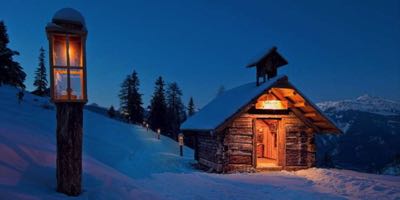 Christmas is a time for thoughtfullness and reflection and for many, religious worship with midnight mass on Christmas Eve being the focal point. In contrast New Year is loud and colourful, widely celebrated with fireworks and general cheer well until the early hours of the following year.
Whatever the season, or the reason for your holiday, we are confident that the Lungau valley can satisfy your desires. We are very happy to offer advice and recommendations to help you plan your perfect vacation - don't hesitate to ask